CCNC news
CCNC Coffees are once again held the first Tuesday of the month. See more under the Events tab.
We are pleased to support Cascadia Tech Academy Foundation as our charity for 2023-2024. Watch for fund raising activities throughout the year. Click the link below to read about the foundation.
Click below for information
Welcome
Looking for new people to meet, new places to go, new things to do?  If you live in Clark County in Washington state, you just might be looking for the Clark County Newcomers Club.  It's where friends make things happen.
The CCNC Coffees, our general meetings, are held on the first Tuesday morning of each month, at 10 a.m. All are invited to come and socialize.   Check for details on the drop down menu under the Events tab.
Clark County Newcomers Club (CCNC) helps people who are new to Clark County get to know the area–its entertainment and recreation possibilities, its resources, its community needs–and get to know a few people who live here, too.  But you don't have to be a new resident to join, nor is there a time limit on your membership. Our long-term members are valuable to our club. Membership is open to all who support the club objective for as long as they live in Clark County, Washington.
Clark County Newcomers Club members invite you to explore anything and everything that interests you. Read the About Us page and attend a Coffee. You'll find descriptions about many of the activities and events within the pages of this website. You are welcome to attend three events, just to see what activities you like.  After that, it's time to become a member!  Go to the Join Us! page to get signed up.
We're certain you will find lots more reasons to be glad you live in Clark County, Washington state.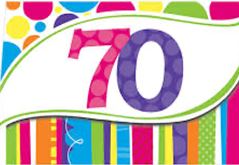 Our 70th Anniversary
Check out the upcoming events here.
Thank you to our website contributing supporters